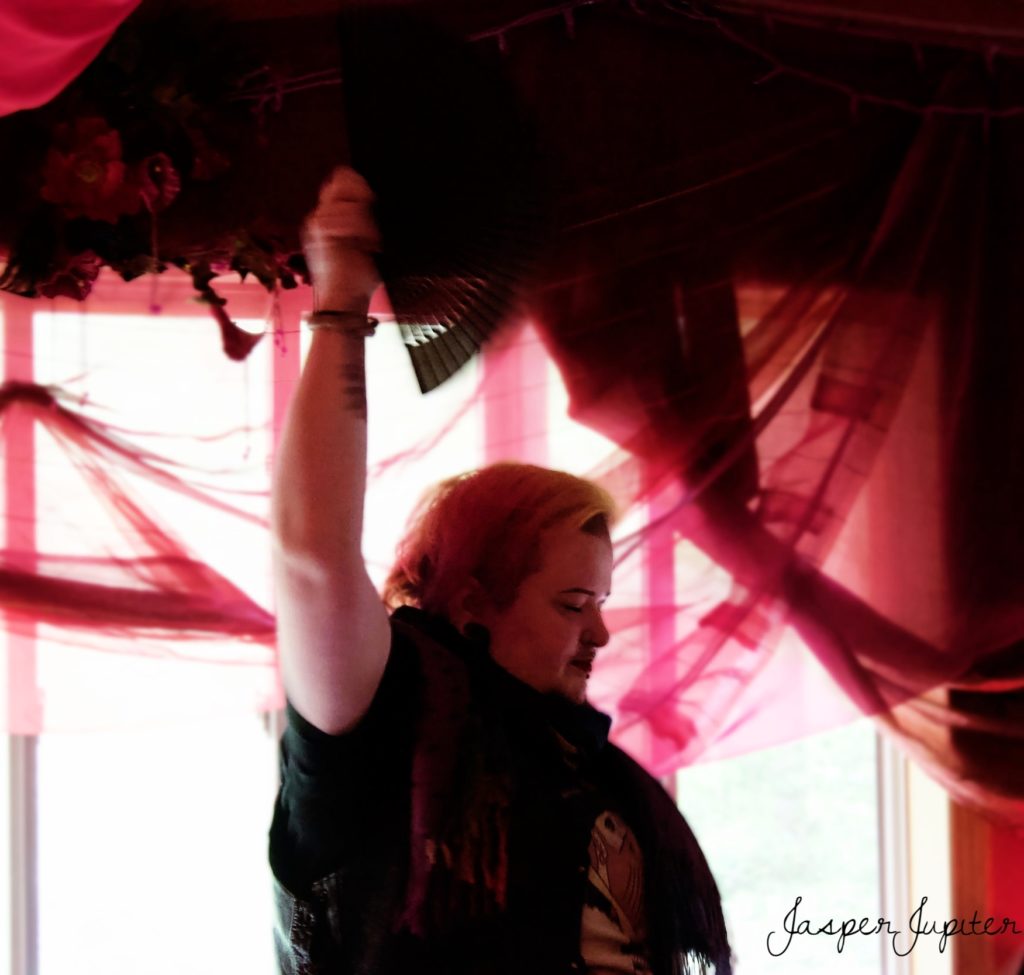 Bio
Tai Fenix Kulystin provides tarot and astrology readings, ritual design, therapeutic trauma coaching, somatic sex education, writing, and workshops for individual transformation, liberation, and social change. They strive for authentic, compassionate connection in their work and life, and hope to bring others to a greater sense of sovereignty, self-understanding, and wholeness. Tai is dedicated to anti-oppressive trauma healing work utilizing empathy, embodiment, and pleasure. In 2015, they graduated form Antioch University Seattle with a self-designed Masters in Sacred Erotic Psychology, which was focused on uniting concepts from depth psychology, sacred sexuality, and neurobiology in order to assist understanding of the soul-spirit-body-Self.
History
Tarot and astrology were both introduced to me at a young age and weave their way through some of my most important memories. My mother had my chart drawn up not long after I was born, though I wouldn't see it until later. When I was eight, I had a babysitter who did dream analysis for a living and brought in aspects of numerology, tarot, and astrology into her work. That was when I first saw my birth chart.
I remember finding the card associated with my sun sign (Chariot), and my soul card (Hierophant), and one year for my birthday she gave me a small poster of the (Rider Waite) Hierophant, which I hung next to my bed for years. One of my most vivid memories was doing a celtic cross spread where every card turned up a major arcana. This was just days before my parents announced to my siblings and I that they were separating and my mom would be moving out. In high school, I began taking a six month astrology course from a local astrologer who had been trained by Noel Tyl. I still have all the course materials for that series of classes on my bookshelf.
Personally, I walk in the world as queer, trans, genderqueer, fem, fat, white (primarily of British ancestry with some German, French Canadian, and Eastern European mixed in), professional middle class, polyamorous, kinky, neuroqueer, occultist, and witch. I strive to be anti-oppressive and in right relationship with the world. My pronouns are they/them/theirs.
As a student and practitioner of magic and witchcraft for nearly twenty years, I have a love of bringing the sacred and ritual into all aspects of my life and work. I am currently studying the Anderson Feri tradition of witchcraft and serve as Scribe for the Seattle temple of the Fellowship of the Phoenix, a queer hermetic neopagan tradition. In addition, I am an Adept in the Open Source Order of the Golden Dawn, a practical and erotic Alchemist, and have been studying witchcraft since my early teenage years. For the past twelve years, I have been a devotee of The Red Goddess: Babalon. I have been working with her within a queer sex magic framework dedicated to personal growth, embodiment, eroticism, sacred kink, and much more.
I have dedicated my life, both personally and professionally, to practicing sacred sexual healing, encouraging personal spiritual and psychological growth in myself and others, helping to foster the expansion of human consciousness, and furthering the healing of the earth.
Feel free to contact me with any questions or inquiries, or fill out my session form if you are ready to begin our work together.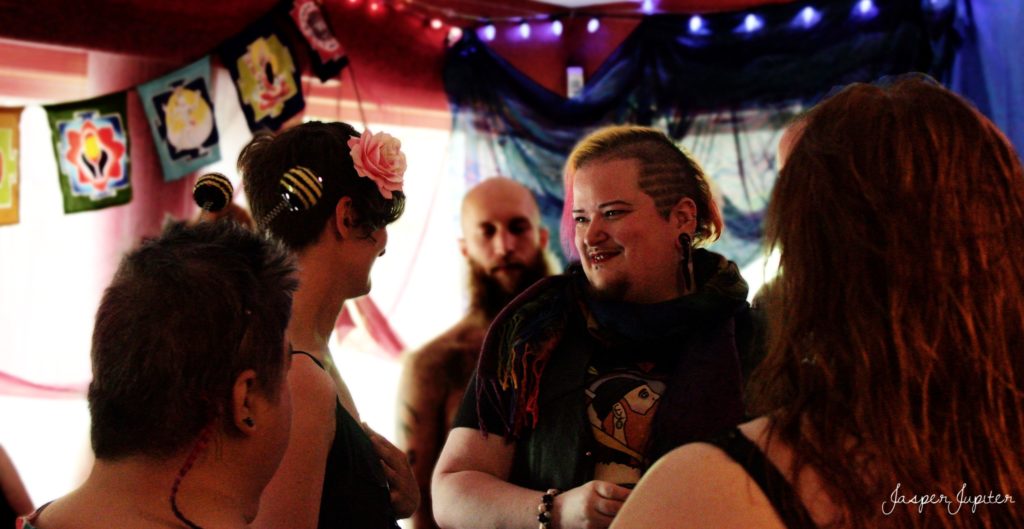 Images on this page by Jasper Jupiter